Download
You can download TrueGrain 2 here:
Mac users: if your current installation of TrueGrain 2 has begun crashing whenever you try to run it, please download the latest release, below, and install it. Doing so should resolve the problem.
(Windows customers are not affected by any of this.)
Once you've downloaded and installed the software, you can download and audition the various films from within the software.
Until you purchase a license, TrueGrain 2 will operate in demo mode, which is just like the purchased and registered product, absent the ability to save your work. Once you purchase your license, you will be issued a license file that unlocks the software.
If you own a license for version 1 of TrueGrain and need to re-download the files, click here.
TrueGrain 2 for Macintosh
TrueGrain for Macintosh requires a Mac with at least 4GB RAM and OS X 10.13 or later.
TrueGrain 2 for Windows
TrueGrain 2 for Windows requires 64-bit Windows 7 or later and at least 4GB RAM.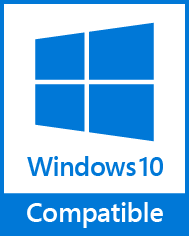 Inquiries & Customer Service
If you have any questions or trouble registering your software, please contact us at sales@grubbasoftware.com.
Technical Support & Feedback
If you have any questions or comments, please do not hesitate to contact us at support@grubbasoftware.com.